Maria Ozawa who used the name Miyabi early in her career, is a Japanese adult video (AV) actress and the most well known Japanese AV actress on ToyDemon.
Born in Hokkaido Japan in 1986, her half Japanese and half French-Canadian exotic look was always noticed by those around her. This look later allow her to stand out among the sea of Japanese AV actresses. Debuting in 2005, she has since became an award winning AV Actress while receiving more mainstream exposure in Asia.
Her international appeal reached new heights during 2008 with her first uncensored adult video clips. (Japanaese adult videos are censored with mosaic over the female private part) These clips were compiled into 3 DVDs under the Tora Tora Platinum DVD series.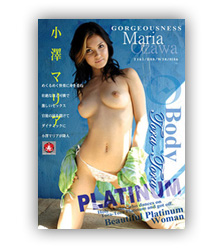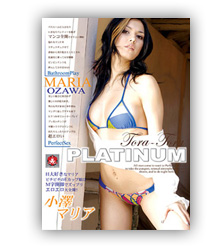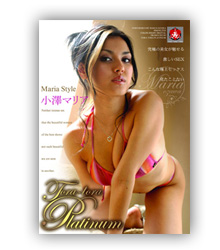 She followed the Tora Tora Series with two fantasy themed uncensored DVD. The first (now out of print) has Maria Ozawa as a Bubble Princess. You might be asking what is a Bubble Princess. In Japan, Soapland is a place where a male can go to get washed by a female using her naked body! These females are known as Bubble Princess. The fantasy themed DVD takes place in a soapland looking location with Maria Ozawa as your Bubble Princess. The second DVD called Meath Note is a parody of the popular Manga/Anime Death Note. The premise of the parody is that you found a notebook on the ground labeled "Meath Note". You pick it up, went back home and with nothing to do you surf your favorite porn site for Maria Ozawa. You feel compel to write into Meath Note so you write down a time and "Meeting Maria Ozawa" just for the heck of it. You then go to your favorite maid cafe and you see Maria Ozawa in a maid uniform serving you. You realize the power of this "Meath Note" and from there the fun begins on Meath Note. More uncensored DVD of Maria Ozawa were released since that time including her first uncensored Blu-ray title Sky Angel Blue Vol. 22 Maria Ozawa. Uncensored titles slowed down during the 2010 period as she was busy with more mainstream work across Asia. The arrival of 2011 saw her new uncensored DVD in some time titled Encore Vol. 20 Maria Ozawa. This title is also the first uncensored DVD with her showing the new ink on her body.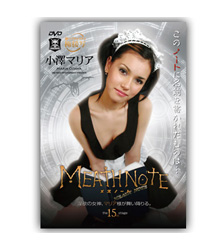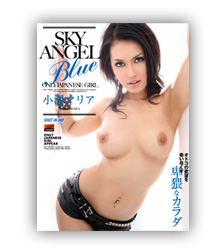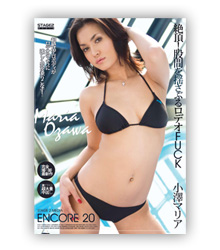 In 2008, her status as a S class Japanese adult video actress led to her being chosen as the first AV actress to be replicated in the Meiki No Shoumei product line. The end product, "Meiki no Shoumei File 001 Maria Ozawa" or as ToyDemon has since shorten it "Meiki Maria Ozawa" was a collaboration of leaders within Japan's adult goods industries. The sleeve masturabator by manufacturer NPG was a revolutionary product using their new technique called "Infinite Dimension Beta" allowing them to create realistic internal structures. The lotion that came with the product was product by one of the leading chemical company in Japan. The lotion is stated to reproduce the not only the scent but the ph level and the thickness of Maria Ozawa's "Love Juice". These innovations brought together produced a true 100% replica of Maria Ozawa allowing everyone in the world to have their erotic experience with her.