More info
Seventeen Bordeaux
Seventeen Bordeaux to pochwa będąca kontynuacją znakomitego modelu Seventeen od japońskiej firmy Toysheart.
Seventeen Bordeaux ma 17 cm długości oraz 6 cm szerokości, waży około 250 gram. Dzięki swoim rozmiarom perfekcyjnie pasuje do całego szeregu lalek, także tych z serii Love Body.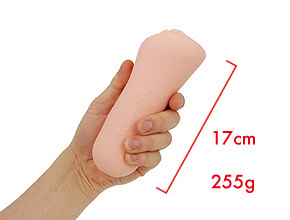 Masturbator posiada logo Toysheart po obu stronach.
Koniec masturbatora jest zamknięty, dzięki temu wewnątrz kanału powietrze wytwarza przyjemne ciśnienie na penisa.
Masturbator ma konstrukcję dwuwarstwową. Na zewnątrz został zastosowany miękki i bardziej rozciągliwy materiał (przyjemny w dotyku). Podczas gdy w części wewnętrznej jest tworzywo twardsze i przez to oferujące mocniejszą stymulację.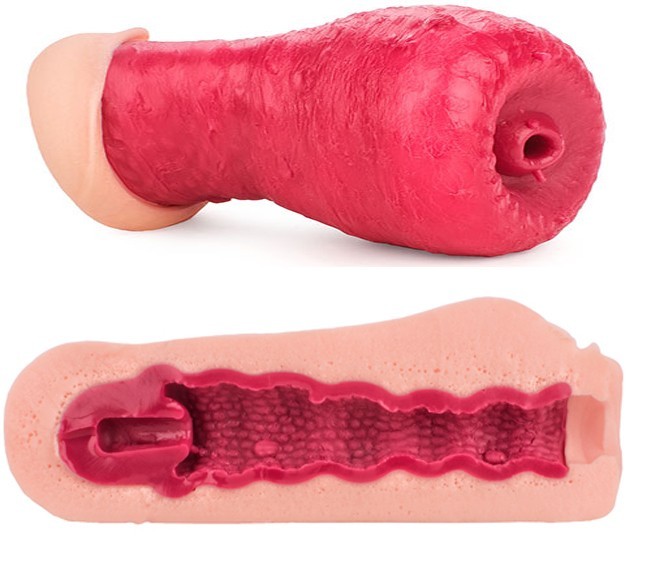 Tunel wewnętrzny masturbatora ma organiczną strukturę co gwarantuje realizm doznań.
Wnętrze masturbatora można łatwo przewrócić na drugą stronę, co bardzo ułatwia czyszczenie.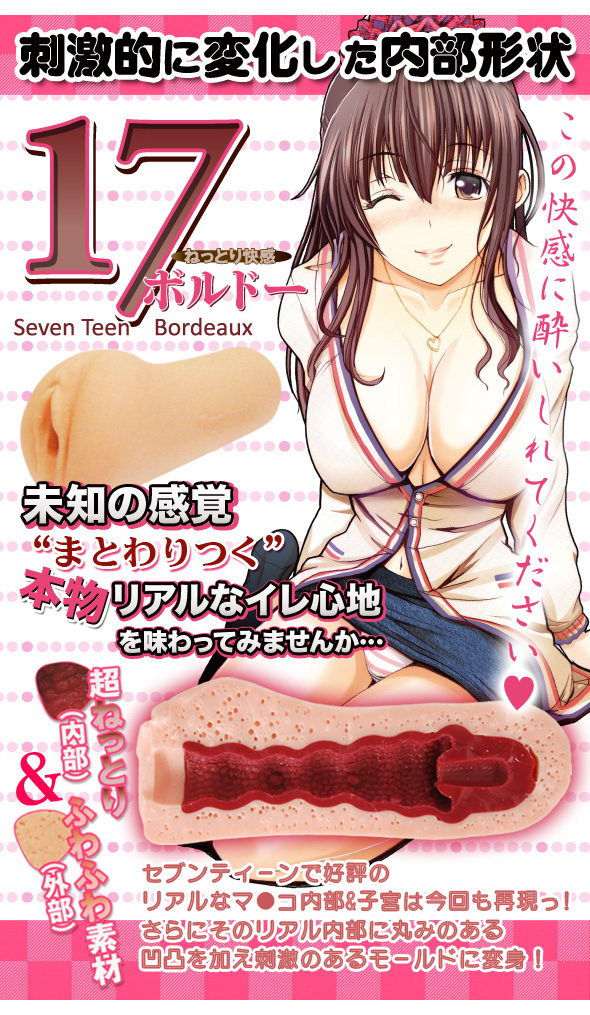 Data sheet
Gesamtlänge: 17 cm.
Gewicht (ohne Verpackung): 255 g.
Construction: Dual layer
Hersteller: Toysheart
Gleitgel im Lieferumfang : JA
Designed in: Japan
Number of Holes: 1
Material: Thermoplastic Rubber (TPR)
Stimulation: Vaginal
Hole Design: Closed Hole
EAN: 4526374213090
Box Size: 155×210×65 mm.
Gewicht mit Verpackung: 290 g.
Hergestellt in: Japan